After the Conference, on Friday 14th of July 2023, choose to enjoy one of our sustainability guided tour. The tours are an occasion to get in touch with the most important natural and cultural destinations and with the sustainable activities implemented for their preservation. 
Here you can find all information about our tours.
Please note that limited places are available.
Simply select your preferred tour as an add-on to your conference registration!
TOUR 1 : MALACCA (UNESCO World Heritage Site)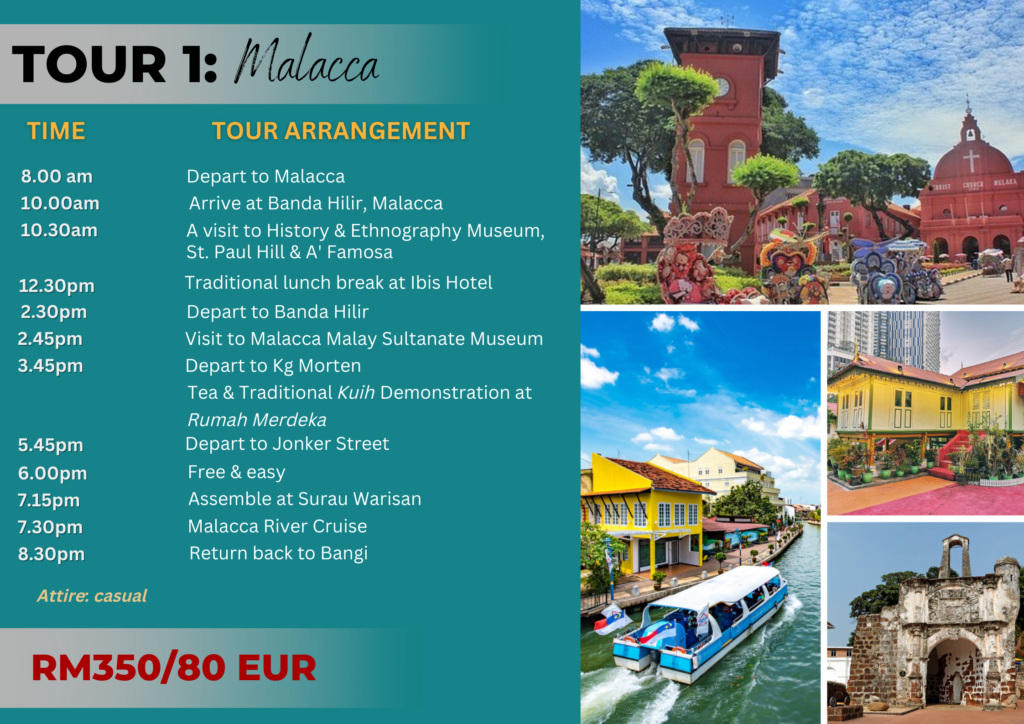 TOUR 2 : Forest Research Institute Malaysia (Tentative List UNESCO WHS)
A trip to discover Forest Research Institute of Malaysia (FRIM), one of the leading institutions in tropical forestry research in the world.  FRIM was officially declared as a National Heritage in 2012, and has been inscribed under the Tentative List of the UNESCO World Heritage Site. FRIM is one of the top eco-tourism destinations in Malaysia, offering visitors various attractions and activities such as nature trails, waterfalls, nature education centre, camping and picnic sites, botanic gardens, and arboreta.
Price per person : RM150/35 EUR
OPTIONAL TOUR : LANGKAWI ISLAND (UNESCO GEOPARK)
Separate tour package can be arranged with travel agent to Langkawi Island (UNESCO Geopark) from 15th-17th July 2023