Matthew Baird
Matthew Baird has over 32 years' experience in environmental and planning law in the Asia-Pacific Region. He was admitted to the Australian Bar in 1991 and practiced for 25 years in environmental and planning law. Matthew has consulted to the Asian Development Bank, UNEP, UNDP, IFC, WWF, PACT, and Vermont Law School, providing capacity building and training on programs on environmental law and advocacy in Asia and the Pacific since 2010. He has worked on environmental law and governance issues, including EIA, hydropower, water governance issues and public participation in ASEAN since 2010. He was a member of the Technical Working Group for the drafting of the Cambodian Environment and Natural Resources Code 2023. He is an Honorary Research Fellow at the Myanmar Centre for Responsible Business and a Fellow of the Environment Institute of Australia and New Zealand. His doctoral dissertation at the University of Southern Queensland is on EIA in ASEAN. He was appointed a Teaching Fellow of the College of Law (Australia) in 2021 and leads the ESG Law and Practice Group.
Mazlin Bin Mokhtar
Emeritus Professor Dato' ChM. Dr Mazlin Bin Mokhtar is the Deputy Head (Research), & Director, Ecological Systems Program, United Nations Sustainable Development Solutions Network Asia Headquarters (UN SDSN ASIA) at Sunway University. He was the Director of the Institute of Environment and Sustainable Development and the Vice Chancellor (Research and Innovation) in Universiti Kebangsaan Malaysia (UKM).
Karlene Maywald
The Hon. Karlene Maywald is the Deputy Chair of ICEWaRM. Karlene was the representative for the seat of Chaffey in the South Australian House of Assembly from October 1997 until March 2010. During her tenure, from 2004 until 2010, she was South Australia's Minister for Water Security and the River Murray during one of the worst drought periods in living memory. She has a proven, long-standing track record in water management and is passionate about water reform in Australia.
Ahmad Parveez Ghulam Kadir
Datuk Dr. Ahmad Parveez Ghulam Kadir is the Director General of the Malaysian Palm Oil Board (MPOB) since 2019. He has more than 30 years of experience in the oil palm industry with expertise in the field of plant molecular biology, genetic engineering and biosafety. He has developed transgenic oil palm and has gained recognitions both locally and internationally and filed 15 patents. He is also an active member of the International Society for Oil Palm Breeders (ISOPB) president and American Oil Chemists' Society (AOCS) Asian Section chairman.
Weena Gera
Weena Gera is Associate Professor of Political Science and former Vice Chancellor for Administration (2019-2022) at the University of the Philippines Cebu. She has published and consulted on various governance analyses in the Philippines and Southeast Asia. In 2018, she was among the five recipients of the Gro Brundtland Award for Women in Sustainable Development. In 2019, she was conferred the Bernd Rode Award in the Senior Researchers category by the ASEA-UNINET for her research project on ecosystem services toward sustainable mineral development in the ASEAN.
Lance Manuel
Lance Manuel is the Texas Atomic Energy Research Foundation Professor of Engineering at the University of Texas at Austin. He is a Fellow of the American Association for the Advancement of Science (AAAS), the American Society of Civil Engineers (ASCE), and the American Society of Mechanical Engineers (ASME). He serves on the Marine Board of the National Academies of Sciences, Engineering, and Medicine (NASEM). He is the Editor-in-Chief of the ASME Journal of Offshore Mechanics and Arctic Engineering. For over 25 years, he has been active on projects related to renewables, primarily wind energy.
Olena Shevtsova
Olena Shevtsova is a guest researcher at Södertörn University in Stockholm, Sweden. She has been working upon a theory on stakeholder partnership in public administration. She has speaking at global level as EGRISS Steering Committee member (Expert Group on Refugee, IDP and Statelessness Statistics), participated in UN recommendations development BG-4e-EGRISS-IROSS-E.pdf (un.org), speaker at high-level events - UN World Data Forum, expert meetings of UNECE, UN ESCAP.
Stella Emery Santana
Professor Stella Emery Santana is a Professor of environmental law at FAESA Centro Universitario Brazil since 2006, and has been the director of the international program since 2009. She is a private consultant for international and environmental law issues. She has been the chairperson for the Espírito Santo state bar environmental commission for two terms, and was a volunteer in this commission until 2017. In 2016, she worked with the president of the Espírito Santo Environmental Agency as the environmental and administrative law consultant for the Samarco mining dam breakout that occurred in November 2015.
Olawale Olayide
Olawale Olayide is the Secretary of ISDRS. He is a sustainability expert with research experience in the areas of Agricultural Economics, Food Systems, Climate Change, and Circular Economy. He currently works at the Faculty of Multidisciplinary Studies, University of Ibadan, Nigeria. He is the Convener of the annual Circularity Africa Conference, Pioneer President of the Africa Circular Economy Research and Policy Network, and Founder of the Interconnections for Making Africa Great Empowered and Sustainable (IMAGES) Initiative. He has cognate experience in partnerships and policy engagements in continental and global affairs.
Siti Kartom Kamaruddin
Prof. Ir. Dr Siti Kartom Kamarudin is the Professor of Chemical Engineering at Department of Chemcial & Process Engineering, UKM. She is now the Director of Fuel Cell Institute of UKM. She is a world expert in low carbon energy related to Fuel Cell and Hydrogen Technology. Her is the recipient of the WIPO Award for the Best Women Invention and Best Innovation Award from TIPPA. In 2016, she was awarded by `The World Most Influential Minds' as top 100 world scientist in engineering. Since 2016 to 2021, she is recognized as the `Highly Cited Researcher' by Clarivate as top 1% Cited Researchers in the field of Engineering.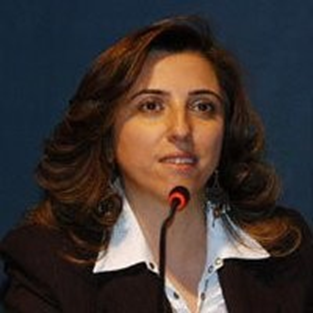 İlknur Öner
Professor. Dr. İlknur Öner is a Professor of Sociology, and the Head of Disaster Research Center, Fırat University, Elazig Turkiye. She is a member of the National Sociological Association since 2000, and have been involved with the International Sosiological Association since the 1994 Bielefeld Congress. Cuurently she is a a board member of ISA and a newsletter co-editor which is published in English, Spanish, and Turkish since 2018. She is an active member of ISA group on Sociology of Childhood, Sociology of Disaster, Sociocybernetics, and Women, Gender, and Society.
Tomás B. Ramos
Tomás B. Ramos is a professor of sustainability assessment and planning at NOVA University Lisbon and senior researcher at CENSE, Center for Environmental and Sustainability Research. He is listed in the World's Top 2% Scientists, and currently the Executive Editor of the Journal of Cleaner Production (Elsevier, IF: 11.072), the Editor-in-Chief of the journal Cleaner Production Letters (Elsevier), and member of the Editorial Board of several leading scientific journals. He was the ISDRS Board of Directors (2013-2019), member of the Accreditation Council of the Order of Engineers of Portugal (2004-2010) and President of the Portuguese Environmental Engineering Association (1997-1999).
Rose Liza Eisma-Osorio
Atty. Rose Liza Eisma-Osorio, an environmental lawyer and professor at the University of Cebu School Of Law. She was elected in 2019 as Chairperson of the International Union for Conservation of Nature – Academy of Environmental Law (IUCNAEL) – the first Asian to lead the academy. She is one of the founders of the Philippine Earth Justice Center, Inc. (PEJC), which has filed several environmental cases, including the landmark decision of the Supreme Court in Resident Marine Mammals and Dolphins vs. Reyes, where she acted as the stewards of the dolphins and whales, to stop illegal oil exploration in marine protected area in the Philippines.
Antonio A. Oposa
Antonio A. Oposa Jr., President of The Law of Nature Foundation, is one of Asia's leading voices in the global arena of environmental law. He pioneered the practice of Environmental Law in the Philippines, and his work is known locally and internationally for establishing, in the highest court of law, the principle of inter-generational responsibility – that this present generation has a responsibility to protect the environment for future generations. He is an expert in environmental policy and law, governance and litigation; an effective and respected activist for forest and marine protected areas in his native country; and a true warrior for the environment.
Nini Shazrina A. Shamli
Nini Shazrina is the Director of Corporate Services of Landasan Lumayan Sdn Bhd (LLSB), a wholly owned subsidiary of Menteri Besar Selangor (Pemerbadanan) (MBI). She was involved in various corporate restructuring exercises within MBI to improve efficiency through optimization of resources. In 2022, she was transferred to LLSB, a state-owned entity to spearhead the rejuvenation of Klang River under Selangor Maritime Gateway (SMG) project. The SMG aims at sustainable management of the Klang River Basin, once heavily polluted. Her project unlocks the tourism potentials along the river and ensures citizen to enjoy the best quality of life.
Peter Dobers
Peter Dobers is the President of ISDRS. He is professor of business administration at Södertörn University in Stockholm since 2015. During the years 2016-2022, he was the dean and chairperson of the Faculty Board. From 2022, he is the program director of the 2-year master's program Leadership for Sustainable Development. In the summer of 2022, he was elected to the Knowledge Foundation's board. His current research includes corporate social responsibility, guided tours in the broadest sense, sustainable development of regions, and cities' future investments as sustainable cities.